Principles of good parenting
Checklist principles of good parenting
Respect your child with authority (Principles of good parenting)
Believe in your child's capability
Show affection to your child
Have responsibility in child's growth
Make your child responsible
Endeavor in child's positive growth
Use consequences method instead of spanking
Adopt positivity to be successful parent
Develop health principles in your child
Get along with each other
Show physical affection
Spend quality time with your child
Active Listening to understand your child
Guide and support your child
Encourage your child
Protect your child
Teach your child how to interact
Acknowledge your child's mistakes and apologize
Be a role model for your child
Develop mindset for your child
Take part in your child's education
Provide your child foundation for success
Teach your child making practice self-care
Improve your child's Character
Principles for good parenting are the principles that help parent nurture their children in positive way to lead them toward success. Principles are rules which are made to keep everyone in order and discipline. If there is no rule and regulation, there will be anarchy. They keep us on the track in a systematic way. They keep us in the circle of safety.
Everything in the universe works in a particular systematic way. If we observe the sun and the moon, they appear or rise in the east and set in the west. In summer days are prolonged whereas in winter days are short.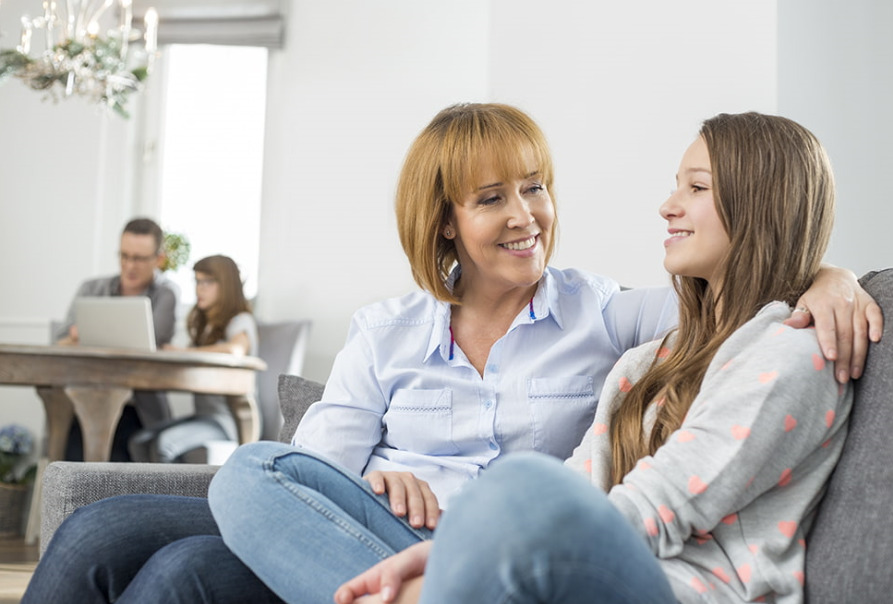 There are many principles of good parenting which have been set by different scholars and psychoanalysts. Here, I am going to discuss some principles of good parenting and I hope if you as parent, follow these principles, they can help you a lot in nurturing your child in good manner.
Respect your child with authority
Being authority at home, you are to show respect to your child. If you behave respectfully and create an atmosphere of honoring each other, your child will easily learn and develop giving respect you and others. If you use your this authority in flexible way in order to develop peaceful and respectful positive habits in your home, it is first step towards your and your child's success.
Believe in your child's capability
Believe that your child has ability to perform her duty well. As a parent, you are not to underestimate her capability. Let your child use her ability which will help your child gain confidence. You have to believe that your child is inherently capable and unique.
Praise her talent and give her task which she will accomplish with confidence. Your child wants to use her talent. She needs your appreciation and support that brings you close to her and she starts doing her tasks successfully.
Show affection to your child
Your child needs your love and emotional connection. So, it is your obligatory to show that you love your child passionately. Make her aware that she is very significant for you. Use short expressions of love to your child.
Have responsibility in child's growth
As a responsible parent, you are to show responsibility for child's positive growth. Pay attention to your child and observe what she wants or needs to grow smoothly to be successful in practical life. You are to train her as you are responsible to nurture your child's growth in positive and good manner.
Make your child responsible
It is good idea for you as parent to make your child a responsible member of family as well as society. Developing habit of taking responsibility in your child will make your child responsible. A person, who is responsible, is respected in the society. Guide your child how to be responsible for her action.
Endeavor in child's positive growth
It is duty of every sensible parent that she is to endeavor for her child's positive growth. You as a parent are to struggle to find ways that help your child for her positive growth. You must remember one thing that positive and smooth growth of your child requires smart efforts. If you succeed in growing your child in positive and good manner, it will lead your child to success.
Use consequences method instead of spanking
If your child makes any mistakes or breaks any law, spanking is not the solution. Rather, you should use consequences method that will help your child understand her mistakes and rectify herself. When you draw limits for your child, it keeps your child in limits.
If she crosses the limit, use consequence method by putting restriction on her favorite activities for few days, as a punishment. This principle of consequences will teach your child wisdom and responsibility that is need of the time.
Adopt positivity to be successful parent
It is common observation that child follows the footstep of her parents. So, it is necessary for you to adopt positivity in your life to be successful parent. You are to keep in mind that successful parenting demands that parents should grow positivity in themselves first, then, they will be able to develop positivity in their child.
You should follow this principle of good parenting to be successful parent.
Develop health principles in your child
"Health is wealth", is a famous proverb that cannot be denied. Health of your child is a precious gift for you. If your child is healthy, she can participate in different activities actively. By using Healthy parenting principles, you as a parent can teach your child how to brush the teeth, keep the clothes clean, wash the hands before meal and have healthy activities.
Get along with each other
This parenting principle of good parenting is of significant importance. When parents have good relation with each other being life partners, it has good effect on the child. Seeing parents' happy, child feels true happiness. If there are some complications in parents' relation, they should not discuss or haggle in front of the child for the sake of her positive and good growth.
Show physical affection
When parents touch their child and hug her, the child becomes happy to know that her parents love her. It is good thing for you as parent to show your love to your child by touching, hugging and kissing. Showing your physical affection with your child will consolidate her love and trust in you. This principle will enable you to keep your child close to you.
Spend quality time with your child
As a good parent, you should spend quality time with your child to have good interaction. You are to involve yourself with your child in playing, studying and doing some household jobs together. By spending good time with your child, you show how much you love and cherish your child.
Being great parent, you are to be an active listener to understand your child. Parents often spend lot of their time to talking to their child. When child feels hurt or is stressed, you should talk and listen to her attentively. This positive parenting principle increases understanding between you and your child in positive way.
Show your affection while supporting her so that she may open her heart to you for solution of the problem, she is facing. In this way you can help your child in getting rid of her problems and enjoy the happiness of life.
Guide and support your child
Parents are the best couch, trainer and mentor of the child. They guide and support their child. Parents naturally want their child to succeed and may push. Good parents know that they are to provide support and help to their child in positive way in order to lead her towards success.
Being a sensible parent, you are to provide guidance and assistance to your child because you are her first mentor and trainer. She has great attachment with you and she considers you great shelter for her. She hopes that you are the best well-wisher.
Set discipline
As parent, you have to set and maintain such discipline which possesses simple and great rules to keep your child on right track. You are supposed to remember that discipline is about teaching the child how to do better in the future.
As a great parent, you are to utilize some consequences but if they are necessary and your ultimate goal should be to teach your child to develop soft discipline. You need to make better choices for your child in order to make her successful in life and win global name and fame for her family, society and state.
Encourage your child
You are to encourage your child to try new things. It has been seen that some children have no problem in trying new activity, but others who have never tried to new activity may face problem. if they don't get required result, they may lose their heart which may have negative impact on them.
So, it is your duty to encourage your child and provide her opportunities in trying new activities under your kind guidance. Appreciating your child even her failure like, "You tried well. You have done excellent job. You almost succeeded. Try once more, you can do it."
This will boost confidence in your child and she will try her best and ultimately succeed which will give her true happiness. Her level of confidence will be multiplied and she will start taking challenges in performing new activities.
Protect your child
Good parents protect their child. They take care of the choices of their child. When they observe the talent of their child, they appreciate them with gifts. They take minute care of their child in keeping her in safe circle and help her in developing positive and protective attitude which enable her performing well and win achievements.
This principle of good parenting will help you guiding and protecting your child. Your child is costly asset for you and she requires your assistance and safety.
Teach your child how to interact
It is essential for you as parent to teach your child how to interact. The most important skill that parent teach to their child is social skill which is also known as life skill or soft skill. Social skills open the avenues of success for your child. You should develop social skills in your child involving her in interaction with you.
Acknowledge your child's mistakes and apologize
Parents are supposed to be keen observer of their child. Parents teach their child to own up the thing, she did herself wrong and apologize her. When you see that your child has admitted her mistake, you should forgive her mistake uttering the remarks that you can't expect the mistake from such a nice and disciplined child and you hope that she will try to avoid such faults in future.
You should further ask her that she is so genius, she can easily gain fame with her great performance. Through this good principle of good parenting, you can win the heart of your child. She will be ashamed of her mistake and in future she would endeavor to avoid mistake. Rather, she would try to perform well in order to win your heart.
Be a role model for your child
Children consider their parents a role model for them. So, you are to be role model for your child and for this you must possess positivity because if you have any negativity, it may develop in your child whose result can be dangerous. As a parent your character ought to be ideal for your child as well as community.
Develop mindset for your child
It has been seen that the parents who develop mindset for their children, they succeed leading their children toward the path of success. Being sensible parent, if you have preplanned mindset for your child, it will help you and your child in achieving target which you have arranged for her.
Take part in your child's education
Taking part and interest in child's education proves beneficial for the child. As a parent, when you involve yourself with your child's education, you come to know about the progress of your child in study. You come to know about your child's strength and weakness. If there is some deficiency in your child, you can help her remove her deficiency and improve herself in that particular subject.
Provide your child foundation for success
Every parent wants her child to achieve success in the race of life. Your child can't achieve target without your help. At many places in the race of life, she needs your assistance and support. So, it is your moral and social duty to provide your child a solid foundation so that she may succeed in winning her target.
Teach your child making practice self-care
It is marvelous idea to teach your child how to make practice for her self-care. You ought to develop habit of practicing for self-care. When you grow this habit, your child will copy it by following you because you are the role model for your child.
Improve your child's Character
As a parent, you are to pay attention in building of your child's character and if you achieve success in developing positive character in your child, you will gain name and fame in the society. When your child does any wrong, it is not a direct rebellion to authority because it is the result of lack of character. So, you should bring improvement in your child's character. Principles of good parenting
In a Nutshell
Above mentioned principles of good parenting are very significant principles for you to bring up your children effectively. Being responsible parent it is your moral and social obligation to develop above mentioned principles in your life in order to become responsible and successful parent.
Principles of good parenting will enable you to grow your child in superb and excellent manner. You should also visit to overview five qualities to nurture your child successfully in an effective manner.
By: Prof Ajmal Dass Jaipal